There are still a few weeks left of summer but with the start of September and back to school, it's basically fall already so it is time to prep for all of the fall goodness. I've already seen countless one-liners reminding me fall is approaching and pictures on my Facebook feed of pumpkin spice everything so it is officially time to start hibernation.
Coffee shops have already launched their pumpkin flavored coffee and although I haven't gotten my hands on one yet, it is only a matter of time. The temperature has dropped a few degrees and I'm ready to trade in my maxi dresses for chunky knit sweaters. Nobody loves fall like basic bitches...I would know because I'm as basic as one gets. Here is a guide to getting pumped for all things pumpkin.
1. Wardrobe change
It'ssss sweater weather! No more worrying about looking bloated in that tight summer dress. Bring out the leggings and chunky sweaters, and you mustn't forget the leather boots. You won't miss those hot summer days as much as you think. Once you swap your clothes, you are already half way there to basic bitch-dom for the fall season. Did I mention blanket scarfs?! I basically live in mine from September to May.
I've ordered these new booties because I can't get enough of nude booties for fall. You can find them
here
.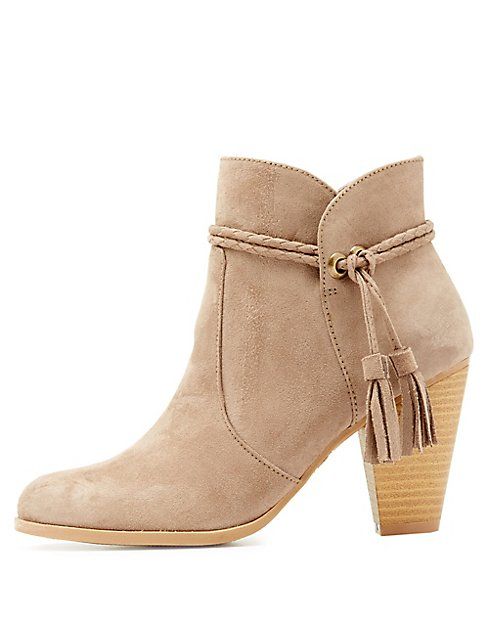 2. PSL
Pumpkin. Spice. Latte.
Fall hasn't officially begun unless you've gotten your hands on a pumpkin spice HOT coffee. There is something about a hot coffee on a chilly morning so trade in your iced coffee for hot, and don't forget the pumpkin! Might as well grab yourself a pumpkin muffin because you can never have enough pumpkin shit, plus you won't have to worry about your figure as much because your handy dandy chunky sweater will hide all of those extra calories. Personally, I can only handle one pumpkin spice coffee because it gets nauseating. I'll settle for pumpkin spice banana bread, or pumpkin spice granola.
3. Whip out the fall decor
I know it is still technically summer but now that it is September, I think it is totally justified taking out the fall decor and buying a new candle. This one I just got is perfect (check out Yankee Candle's new fall collection!) Soon I'll be able to put my fleece robe on, spark the candle and binge watch all my favorite shows because when fall comes, so does your favorite series! Now that the weather is colder, I won't feel like a P.O.S for staying on the couch all day because in the summer you have to be outside to soak up the sunshine or you're an asshole.

Oh! Bring on the blankets. The one above I crocheted myself. And yes I know, I should have dusted my side table before taking that pic.
4. Crock pot meals
Light your fall candle and wipe the dust off your crock pot because the season hasn't begun until your first soup/stew is on the dinner table. And Jake loves short ribs but I can't make them in the summer because it will make our apartment way too hot. What better way to warm your place with the heat of short ribs braising for hours and the smell of the deliciousness. Maybe this weekend I'll make my first crock pot meal to celebrate the season.
5. Step up your Instagram skills
Fall wouldn't be complete without Instagram pictures of foliage and pumpkin patches. All of the orange. All of the hashtags. All of the pictures of your feet in leaves with a Starbucks pumpkin spice latte. I love the Photoshop Express app. I don't usually put a crazy amount of filters on my photos but it has the best options to edit photos and especially brighten colors for that perfect fall pic. I've started to use the app over the last month because I want my Instagram game on point in time for pumpkin patch picking #aheadofthecurve
Alright guys and gals. Go out there are get prepared for fall because it is practically here!