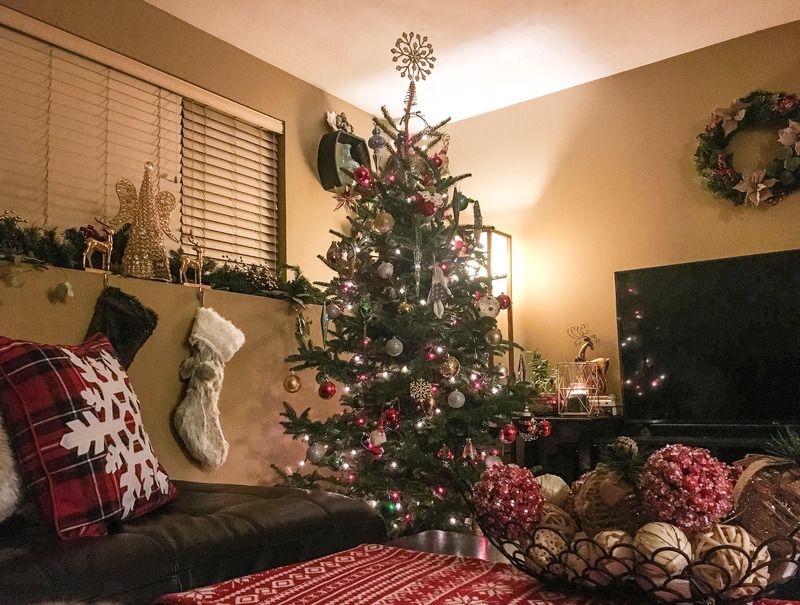 Which direction do you go for your Christmas decor?
I'm a traditionalist when it comes to the holidays. The many colors. The variety. The random ornaments that you question how it gets on your tree every year. The new glitzy, modern decorations aren't for me. So why do I find myself comparing my Christmas decor to others? 
I've followed a ridiculous amount of interior decor Instagram accounts which has me questioning my traditional Christmas decor but when I'm home in my cozy robe with a mug filled with hot chocolate gazing at my illuminated tree, I know that the traditional route is right for me. The only stipulation is the tree lights. Jake is all about the clear lights but I personally love the multi-colored. But since I choose 99.9% of the decor, I'll let Jake have his stupid lights.