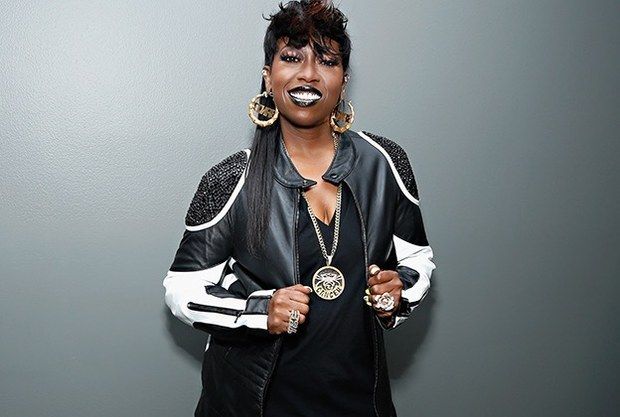 Missy "Misdemeanor" Elliott just dropped her
first music video
in a decade and people are freaking out.
For all of the millennials and 90's babies who got all kinds of crazy when her billboard toppers came on during your high school homecoming dance in the cafeteria, let us rejoice. The baddest bitch is back, even at 44.
Find me a millennial who doesn't manage to remember every word to "Work It" anytime it comes on in their iTunes AND is one of the most played. Find me millennial who doesn't bust a move when "It's Really Really Hot" comes on during lunchtime rewind. Find me a millennial who hasn't put a trash bag on with a fan underneath, trying to be Missy in "The Rain." Impossible.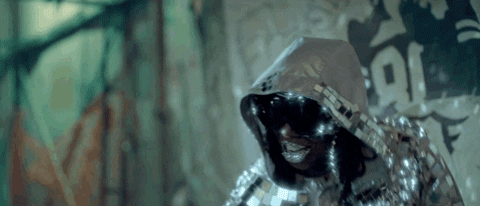 The new song that was dropped on Thursday (Nov. 12), titled
"WTF (Where They From)" featuring Pharrell
, was Missy's first lead song in years, like since 2005-2006. In more recent years, she has collaborated with artists like Pitbull, Ciara and Janet Jackson and now, WTF is her first lead on a track, which has been long overdue. It is truly remarkable what a Missy song can do to a millennial at any given point throughout the day. I'm talking millennials from all walks of life. Her music is universal and today's radio desperately needs more of Missy, and less of Fetty Wap. Yup, I said it.
The reaction of her nostalgic fans to her tweet releasing the video on Thursday (her first in seven years) pays tribute to how pop/hip hop has missed her unique street culture, futuristic, one-of-a-kind beat productions. We all could use some more Missy in our lives and on our radios.
Instantly, flashbacks of yourself trying to watch MTV after school to catch TRL before your mom catches you just to catch a glimpse of Missy's latest music video take over seconds into any one of her songs. Because everyone knows, Missy Elliott's videos are insane. The costumes, the makeup, the lyrics, the dance moves. And now, in 2015, she's using hover-boards and puppets of herself. YES.
When Missy raps in WTF, "I'm a Big Mac make you wanna eat that," you know she means business because skinny Missy I'm sure is missing big Missy's food habits so when she brings food into her new track, shit just got real.
Plus, if someone even says Big Mac, I instantly love you/it because I am a closet Big Mac lover.
Missy Elliott was Lady Gaga before Lady Gaga was Lady Gaga, in a strict fashion sense. This bitch would wear the CRAZIEST things and get away with it. She made a trash bag trendy, for God's sake. And her newest idea, being dressed as a living crystal ball with bedazzled lips... pure genius.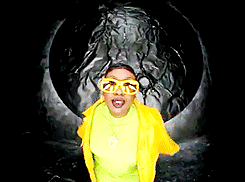 Even though Missy faded into the background for a minute, she is back and back with vengeance, to show those tweens who didn't know who she was when she made her surprise appearance on the 2014 Super Bowl stage for the halftime show with Katy Perry, who Missy Elliott is. #bowdownbitches
My lasting impression wasn't of Katy Perry on a massive lion, rather Missy because she managed to steal Perry's thunder in a black trucker "Wang" hat and black subtle outfit. She didn't need to pull out all of the stops because she knows, she is Missy mother-effing Misdemeanor Elliott. Pay respect.
Katy Perry suggested Missy come out for a guest spot during the show and it was to everyone's surprise. When she came out for three minutes (out of the entire 12-and-a-half-minute performance) and kicked the shit out of three of her biggest hits, "Get Ur Freak On," "Work It" and "Lose Control," my twin sister and I instantly got sucked in, sucked in to being the 16-year-old Baffoni twins rapping Missy on the way to school and harmonizing each line. Let's just say, our parents were impressed that we knew "put my thang down flip it and reverse it" was said backwards in the chorus, which we can also say without a hitch.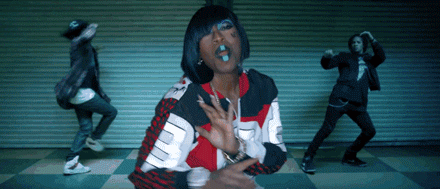 This bitch is so good that she could not be around for nearly 10 years then crash a halftime show and get her song downloads and album sales to gain 996 percent in the week of the Superbowl 2014, as reported by Billboard.com. You do you, honey boo boo child.

She hasn't put out a complete album subce Respect ME in 2006 so maybe this can be Missy's way of telling us one is coming soon, really soon.


So why are millennials pumped about Missy's comeback, you ask?
Simply put... because she. is. back.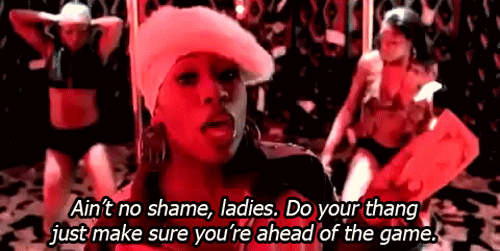 Happy weekend and happy Friday the 13th, everyone !