I'm sitting on my couch right now trying to write this post and conveniently a Dunkin' Donuts commercial for pumpkin spice everything just came on. It's official, y'all. Fall is here.
Technically it isn't fall until September 23 but I'm ready to put summer 2015 behind me and start anew. And to those annoying "summer isn't over, there are still three weeks left" people who snap at anyone who is excited about fall, get out of my face. Is it obvious how much I love fall? And I have already worn my pair of new fall boots because it's cold and yucky out in New England this weekend. #notoneeffgiven
To honor the good things that happen in summer, I've stole this blog post idea from
The Daily Tay
who stole it from
Avoiding Atrophy
that does just that. I also loved the idea as it is a good way to reminisce on all of the summer goodness that comes along in the three short months. This summer, in particular, was a life changing one for me so of course I'm going to blog about it. Because any significant life event must be shared with the blogosphere. What kind of wannabe uber-successful blogger would I be if I didn't?
Del's Lemonade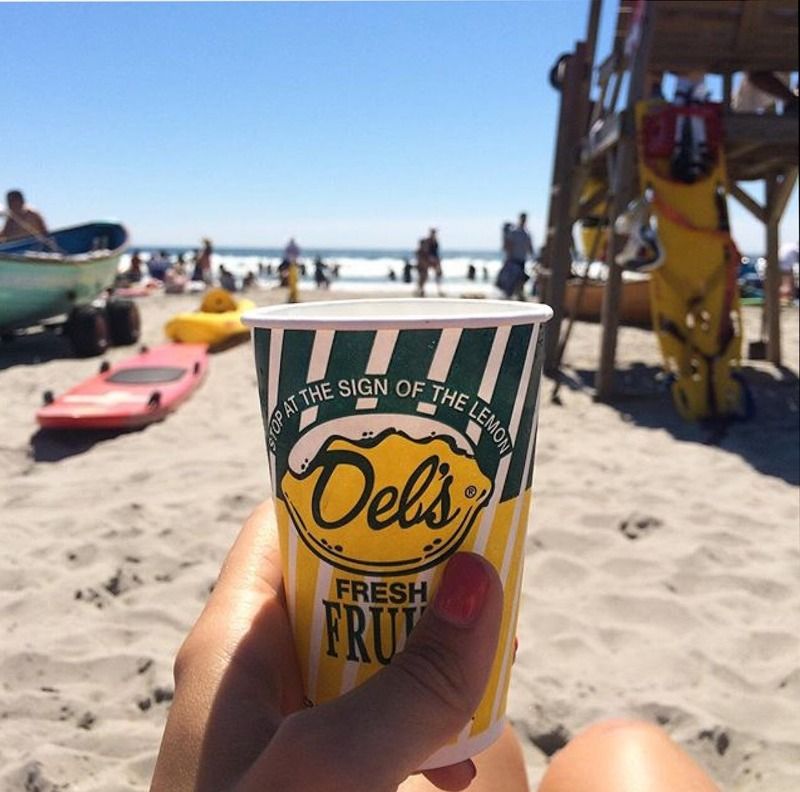 It isn't a Rhode Island summer without Del's Lemonade. I know what you are thinking. This perfectly staged Instagram pic will be referencing a typical Rhode Islander's obvious love, the beach. Well, you're wrong. If you are at Narragansett Town Beach and don't have a frosty, tooth chilling, lemon chunk-filled, going to melt in three minutes Del's in your overpriced beach chair cup holder, you are participating in the degradation to all of Rhode Island.
The real question is, what flavor? The usual flavors at most Del's trucks are lemon and watermelon. I'm a lemon girl. Jake is a watermelon guy. I hate watermelon Del's, but people love that shit. And if you are super basic, you will order a half lemon half watermelon combo. Shame on you. I'm very particular and super judgey on what type of Del's people are drinking. It can really tell a lot about someone.
Ice cream
If you know me at all, you will know about my crazy obsession with ice cream and anything chocolate. My sweet tooth doesn't play around. There is an ice cream parlor near my apartment and it is a daily struggle to not pull into the parking lot every time I drive by. I went three times in one week a few weeks ago. I'm pathetic.
When I was in Italy, Venice to be exact, I stumbled upon a Magnum (get your head out of the gutter) Ice Cream bar and all of my dreams were answered. I wanted to jump in the endless pool of flowing chocolate and roll in all of the toppings like I was Augustus Gloop in Willy Wonka's chocolate factory. The build-your-own ice cream bar was so overwhelming but oh-so satisfying. Next time you see a Magnum bar being sold at any gas station's forgotten freezer, GET IT (the double caramel is the best). It will be the best $4.79 you will spend.
This outfit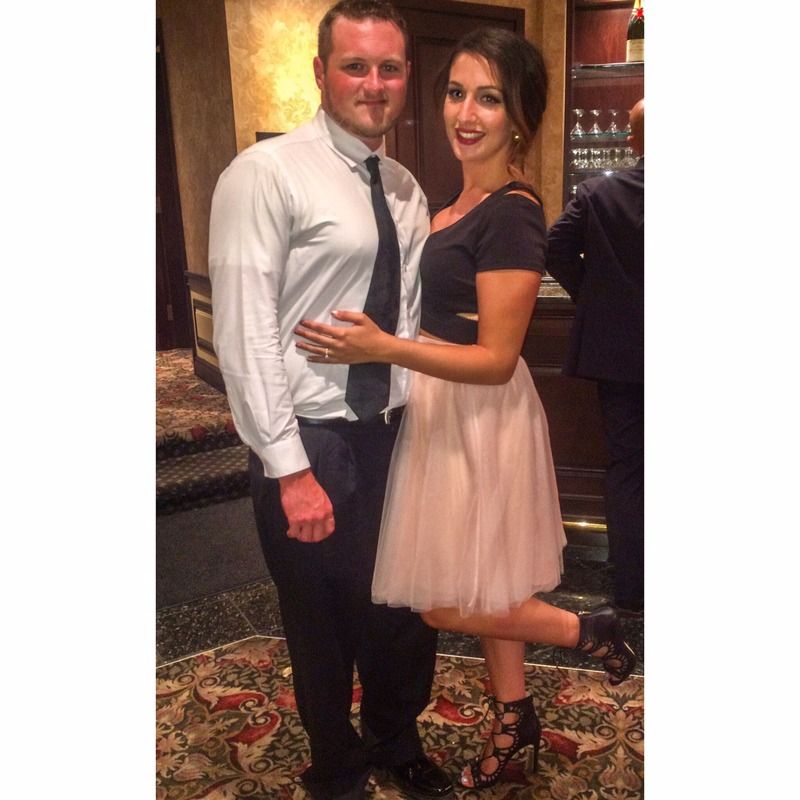 Do I need much of an explanation on this? Look at it...it's amazeballs. It is also the craziest thing I've ever worn. I saw a Pinterest pin of someone wearing a tulle skirt and I was on a mission for weeks to find one.
Modcloth.com
is where I found mine. Then I decided to take a Parisian twist and pair the lacy BCBG heels to go with it. Top it off with a strapey crop top and call it a day. This is wedding outfit genius.
My first movie cameo appearance
Not only will I have this blog post to remind me of my kick ass time playing an extra in a zombie movie, I can just look at Jake's shoulder where he got a tattoo at the wrap party (industry lingo) with a zombie pirate and the movie's motto, Rock On Go Wild. Yes, I was pissed when I saw it but then I realized the story he will be able to tell our grandkids about his ridiculously impulsive tattoo he got after starring as a zombie in a professionally shot short film. See that expensive looking camera shooting a zombie in the picture above? Yeahhhh, I was inches away from blasting it with water. Never have me operate a powerful hose near electrical equipment. Clearly I can't handle it.
Italy
Where do I start? I experienced many firsts during my Italy trip. Like my first time in Europe, my first time at the Vatican, my first time meeting my grandmother's older brother, my first time seeing a whole leg of prosciutto that my uncle bought just for our voyage to Itri and like my first (and last) time I was utterly surprised and got engaged. Yes, it was disgustingly hot and yes I missed eggs and bacon more than anything else, but sacrificing 14 days of brunch was well worth it.
On some real talk, Italy should really get on the brunch bandwagon because there would be some killer restaurant locations for it, especially with the views.
Our engagement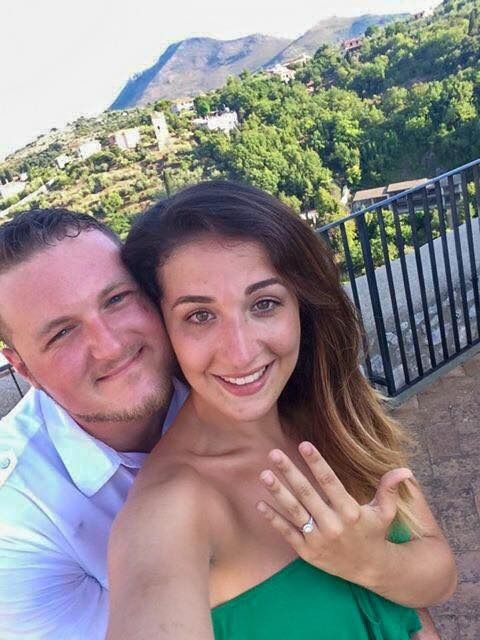 I still can't effing believe how Jake was able to pull off this engagement without me knowing. The more I think about it, the more signs I can see that led up to the surprise of a lifetime. For example, when after I got my hair done the day before the proposal, my mom said, "Wait until Jake sees you." Of course I didn't think it would be 24 hours later. At least my hair was blown out for the proposal because this was the only day my hair looked acceptable.
Bring on, #Anderoni2017 !
Now that this blog post is completed, we can focus on fall everything. You know it's the beginning of fall when you get a cold, which is where I am at currently. Although I can't breathe out of my nose and I am surrounded by two empty boxes of tissues and NyQuil by my side, this post made me feel a wee bit better why reminiscing on the sweet sweet days of summer, when having a cold is unheard of.
See y'all in two weeks.