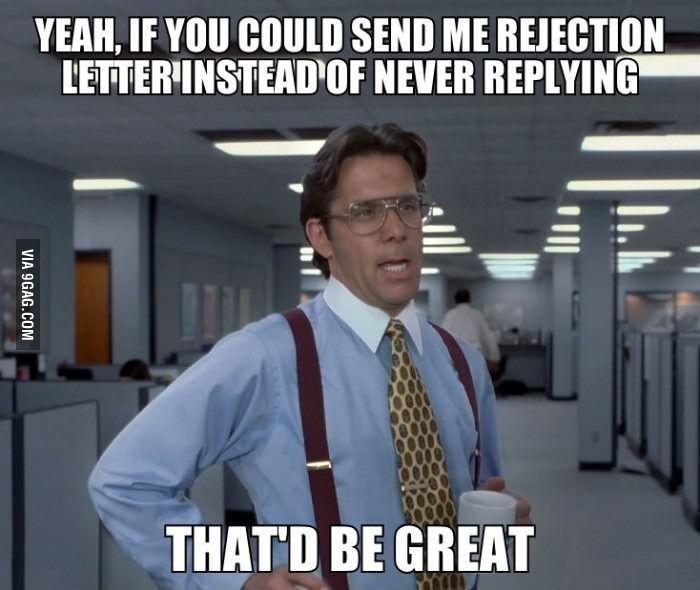 I'm sick and tired of checking my email every five seconds, waiting for my dream employer to respond to my zillion applications so that I can finally have a career that I absolutely love and pays enough. Granted, the industry I decided to pursue probably isn't the best one compensation wise because journalists make shit. But I love being in the media biz.
With the addition of a wedding, existing bills and shopping addiction, I'm at a point where I should be working the two jobs I have to save, but should that be at my sanity's expense? There is no way I can continue to work like I have been for the duration of my two year engagement. NO WAY. I would rather plan a wedding on a tight budget and be able to enjoy this exciting time than work my ass to plan a wedding while being a miserable biotch. Afterall, two years is a lot of days to sacrifice for the planning of one day.
I may have interpreted Lil' John's song a bit differently than most, but considering the crossroads I am at, it's very suiting. Turning down any job associated with the career path you have chosen SUCKS. The very few who are responding to my applications are either on an island off the coast of the Ocean State (that was the first reporting job I turned down) a two hour plus commute or pays virtually nothing and is impossible to live off of.
So what do I do? How much longer do I have to wait? I am the most impatient person in the world so this really blows. So what am I turning down exactly? Shitty pay, four hour commute and super early mornings which I am not a fan of. But doesn't that come with growing up? This average working life that I am living is becoming very stagnant, and I need a change, STAT. I am, however, very grateful for my reporting job I've held because it put my foot in the door. Thank you, Daily Times!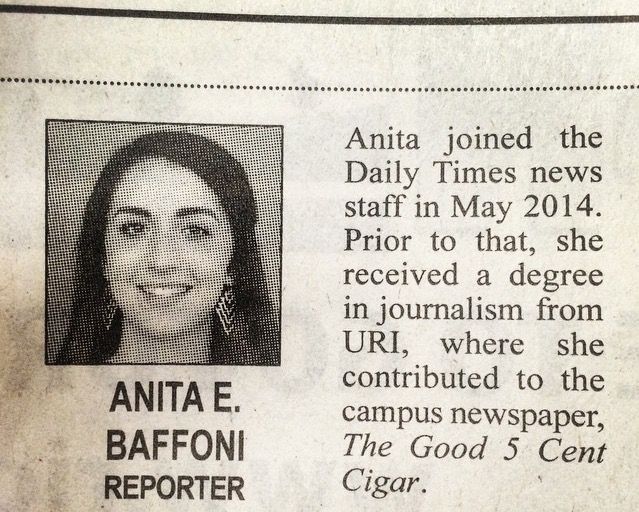 The application process is so exhausting, looking on Monster.com, Indeed.com or JournalismJobs.com daily, hoping a new listing will pop up that is looking for all of my qualifications and characteristics. But that never happens. Either right off the bat, the job is requiring 100 years experience or relocation. Moving for a job, especially as a news reporter, is basically required if you want to do anything remotely successful (in my neck of the country at least). However, leaving behind a 8-month-old niece, twin sister, 94-year-old grandmother and kick ass family and besties is really difficult. If I had no attachments, see you later Rhode Island!
All of the job boards are very helpful, yet according to Forbes, job seekers should only spend 20 percent of their job search time on job boards while other experts recommend only 10 percent. On top of that, there is apparently a "hidden job market" that many people get great careers off of. Why the f#%k are they hidden?! Lets make it as difficult as we can to get an employee to work for us. I guess the determination of finding a job not posted on a job board says something, I suppose. According to
this article
, many experts report that 75-85 percent of jobs are in this hidden market. HOW DO I GET ACCESS TO THIS SAID HIDDEN MARKET?!
Waiting tables, yes, is easy money. You can basically write your own pay check depending on what fine dining restaurant you work at, none of that Applebees, 2-for-$20 bullshit. The only way to be a waitress and make that money honey is to get in somewhere with an $80 check average (at least), in my opinion, which I luckily currently do.
Here I am, trying to scramble my thoughts in to how the hell I am going to pay for a wedding (which is way more expensive than I anticipated— like $10,000 more) yet I want to find a job that I have a $60,000 education backing it. Regardless, once I take one job, I will be taking a pay cut but it is worth my happiness, if you ask me. Get this, money DOESN'T buy happiness.

What's my dream job you ask? Think Carrie Bradshaw or Andie Anderson from How to Lose a Guy in 10 Days. Yes, it is far from hard news reporting but one day, if I could work for Cosmopolitan or any of Hearst Magazines for that matter, I'd be one happy camper because I'd be getting paid to write about love, sex, clothes and life. I'm very determined.
And this is exactly my crossroads: Hard news or magazine writing? Which route will I take? Lets see where life takes me.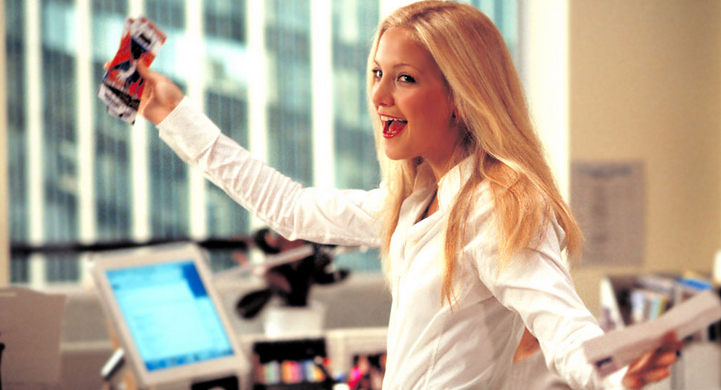 I mean, Anita Anderson— Andie Anderson, if that isn't a sign, I don't know what is.