SPOILER ALERT: Excuse me while I brag a bit in the following blog post.
What was once a frantic 12 hours of not being able to get in contact with Jake turned into the surprise of a lifetime. While I was in Italy during the beginning of the second week of my travels— in Itri specifically— Jake pulled off the most unforgettable engagement when he surprised me during my family trip by traveling to Italy and stood on top of a castle (built around 882 A.D) to propose to me, his girlfriend for nearly six years, on July 19, 2015. This is better than any romantic comedy I've ever seen.
The six hour difference between Italy and Rhode Island made it difficult to coordinate a time Jake and I could FaceTime. I made a rookie mistake and didn't get an international package with my phone carrier so the free FaceTime was our only way of communication. For an entire 12 hours, I couldn't get in touch with Jake which is very out of character for him. So I start to have an Anita-freak out, per usual, thinking something was wrong because he told me the day prior he was going to Boston with his family.
My Italian family that I was staying with kept teasing me saying, "when the cats away the dogs will play," but I found that hard to believe. They saw me attempting to contact Jake for probably two dozen times. Little did I know, they were winding me up for the proposal on top of the Castello di Itri. Even Jake's father and my older sister played along, telling me that he was probably sleeping late and his phone died.
After a long day of shopping and sightseeing in Sperlonga in ridiculous heat, all I wanted was a nap in front of a fan, which apparently is hard to come by in Italy. Damn, they like their heat. And of course, there was an unusual heat wave coming up from Africa hitting Italy during the weeks of my vacation. Just my luck.
My mom calls me to say her and I are going to the Castello as my cousin who is native to Itri, gave us the grand tour. The last thing I wanted to do was do more sightseeing but when my mom gives me orders, I must abide, because she's cray cray. Good thing I did. So I rolled my sweaty ass off the couch after my pathetic half-hour nap and I went. Mind you, my cousins all told me stories of how they are going to the market and their parents house to clean up from the fiesta the night before. And I actually believed them.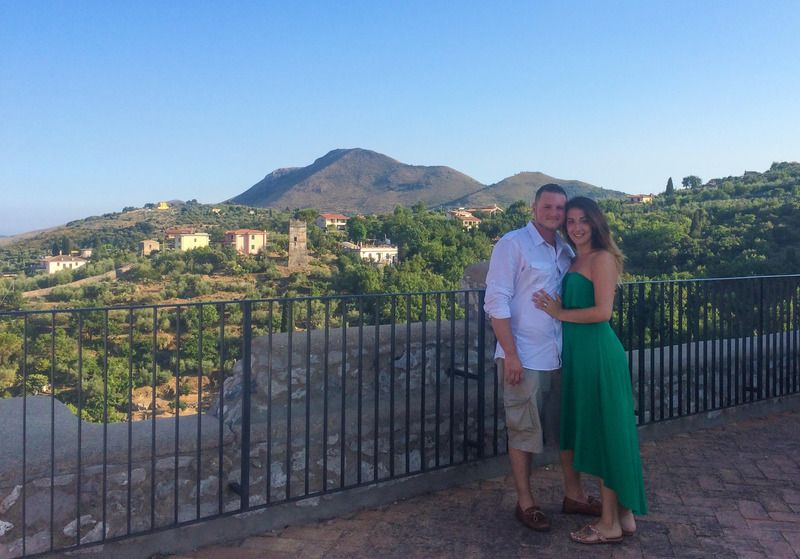 Upon arrival, I see my dad and my cousins— who said they had other plans— standing inside the entrance of the castle but I didn't think too much about it, partly because I was still napping in my mind. My mom mentioned twice that there was a surprise at the top, thinking there was some sort of dinner planned because there is always an extravagant dinner planned with my family, so I didn't think anything of it.
I went along with the tour from my cousin, Mattia, and he went on to say how during World War II, Itranians (including my 94-year-old grandmother) sought protection in the castle from air bombs and soldiers. To think my grandmother was in that castle protecting her life, really made this place for a proposal that much more special. And now my grandma is super excited that we got engaged because there is nothing more she wants to see is her grandchild get married.
Walking up the stairs, I see my other cousin, Giulia, who gives me this rather smug grin and my cousins who were supposed to be elsewhere, watch my mom, Mattia and I tour the castle. Right before stepping on the very top (on a landing in between the two top towers pictured below) I see a backpack similar to Jake's and then two steps later I see him, first seeing my twin sister who lied to me saying she was getting her hair done who actually drove two-hours to Rome with my dad to pick up Jake from the airport, standing in the corner with her phone.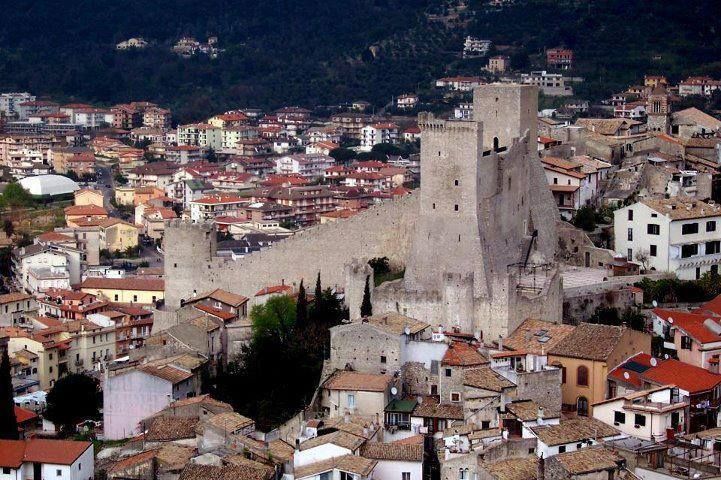 I turn to my left, and there he is, singing the beginning line of
Crazy Love by Van Morrison
. Immediatley I start weeping, probably the most ugly cry of my life. Naturally, he put down the guitar and embraced my sweaty, ugly crying self, probably to that of a Kim Kardashion cry face.
After what seemed like a 10 minute hug, he says, "I have a question for you." OH MY GOD... are you kidding? Right away, I had a million questions running in my head. When did you get the ring? Where did you get the ring? How did you get to Italy? How the f#%k did I not find out?! But I was able to get a grip and focus on the task at hand. And I failed at my one task because I forgot to answer the question. It wasn't until Jake told me I didn't answer his question, but I said "you have to get on one knee first." It was cute because he was so nervous he forgot to get down, but I was reminded him and I answered. According to my family who know the history of the Castello very well, Jake was the first person to ever propose there!
This picture was when he sang the full song after the proposal, in front of my entire family. #datwedgiedoe
My sister was in the corner taking a video and pictures which I will forever cherish. Although getting engaged is a very intimate moment, I was glad she was there to capture it.
Mattia got a paper lantern that we lit and sent off from the top of the castle, overlooking the waters of Gaeta (which you can sort of see in the background). I still can't believe he was able to pull this off. I was so excited to have Jake experience Italy with me and spend our first week as an engaged couple together in Itri.
This is our attempt at taking the "here is my ring and we are engaged" picture. Cute right? More pictures and close ups of the ring are bound to happen because apparently that is what newly engaged bloggers do. Lots of wedding planning posts in the near future!
And because I have the worst timing for things, I peeled off my gel manicure two days before because it started to chip and now my nails looked so ratchet. I have since gotten a fresh manicure to hopefully make up for the lack of one in my engagement pictures.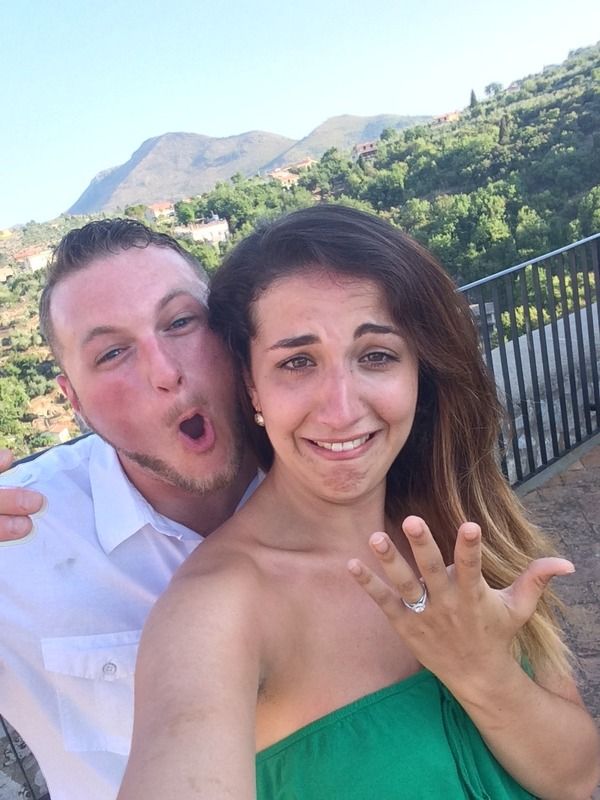 We've decided on a two year engagement and although I said I would give myself six months before planning, I already have a
www.theknot.com
account, a color scheme decided and a rough estimate on our wedding date. We are thinking an October 2017 wedding. Shit, I am already looking at venues. I can't help it!
I've also already made a preliminary guest list and combined, we are already at 200 people, most being family. And the two venues that I loved don't accommodate that large of a wedding so I am a little discouraged but that is why we gave ourselves two years. I can't wait to plan our dream wedding and spend the rest of my life with the funniest, caring, loving man around!
It's nice for an average girl to get a not-so-average life experience, especially a proposal.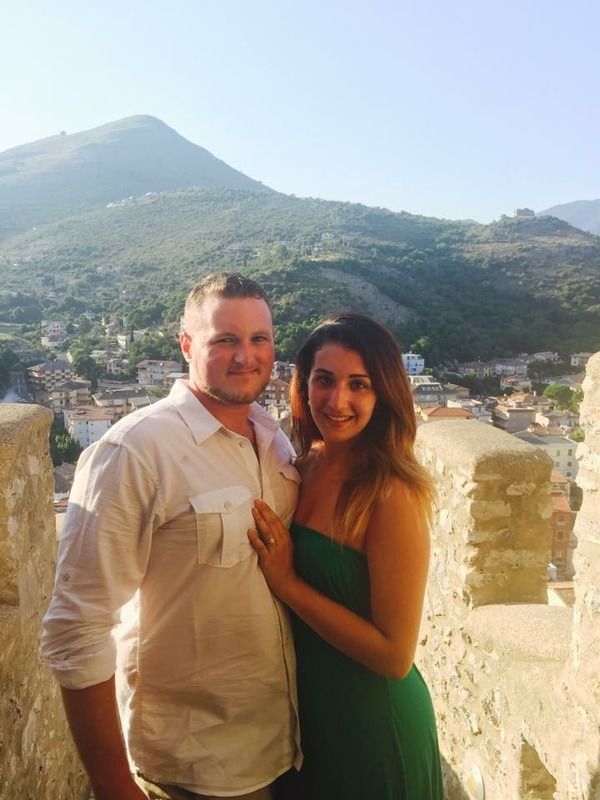 Yours truly,
The future Mrs. Anita Anderson.
Doesn't that name sound like a perfect journalist/reporter name? I can get used to that.