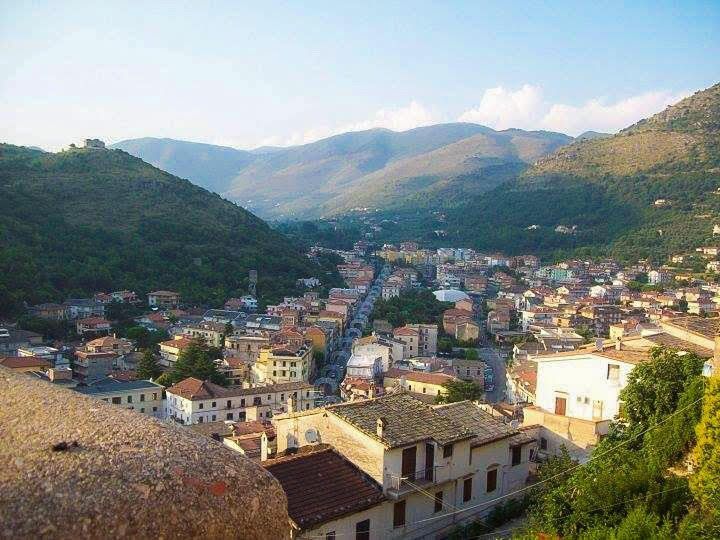 It's about damn time that I can get out of this country and experience a trip of a lifetime. I, my friends, am traveling to Italy— to the motherland.
While catching up on my trashy television the night before I leave while I was supposed to be packing, I came across the Real Housewives of New York and their trip to the Turks and Caicos. Boy, do I wish I could pull a Ramona and have someone pack and unpack my bags. Us average girls, we just don't unpack, rather just live out of a suitcase, am I right? Who feels like it? More time for me to eat pasta, pizza, gelato and drink lots of great wine.
After many years of failed attempts, my twin sister and I will be going to Italy with our parents and extended family for two weeks while traveling coast to coast in our journey through Italia. We are lucky enough to have family who live throughout the country so we will get the chance to experience the trip as a non-tourist— instead as one of the land.
The only other place I've been outside of the country is Puerto Rico (which doesn't even count) and that was for four days. Packing for a 16 day trip is a whole new ballgame, especially when you have to divide your packing in your one suitcase and carry on because of a travel schedule. With the suitcase heads to my family's villa in Itri (my family's hometown), that leaves me with what I pack in my carry-on and damn this was difficult. And don't think about packing a second suitcase, unless you have $200 extra... for realz.
Here I am, moments after I finally finished packing and I feel more stressed out than ever. Do I have enough clothes? Did I over pack? Are all of my beauty essentials packed? Do I really need a floppy hat AND fedora? Did I pack enough pairs of underwear? I won't be completely settled until my ass is in my seat on the plane with my obnoxious headphones and Despicable Me 2 playing on my iPad.
I found it pretty comical yet pathetic of my method of packing. From getting sidetracked because I decided to wear my favorite maxi skirt the night before and spill sangria on it, to getting mesmerized by my niece who I now conveniently live beneath at my family's poultry farm, it took me legit five hours to finish...and I probably forgot something.
And who can't resist the cuddly 100-pound puppy who wants to snuggle and play catch when you are trying to do something important. Oh Lou Dog and Ava, I'm going to miss you so. Although you both tried sneaking in my suitcase, unfortunately this is not a trip for an infant/mini horse. But I'll bring you guys lots of toys!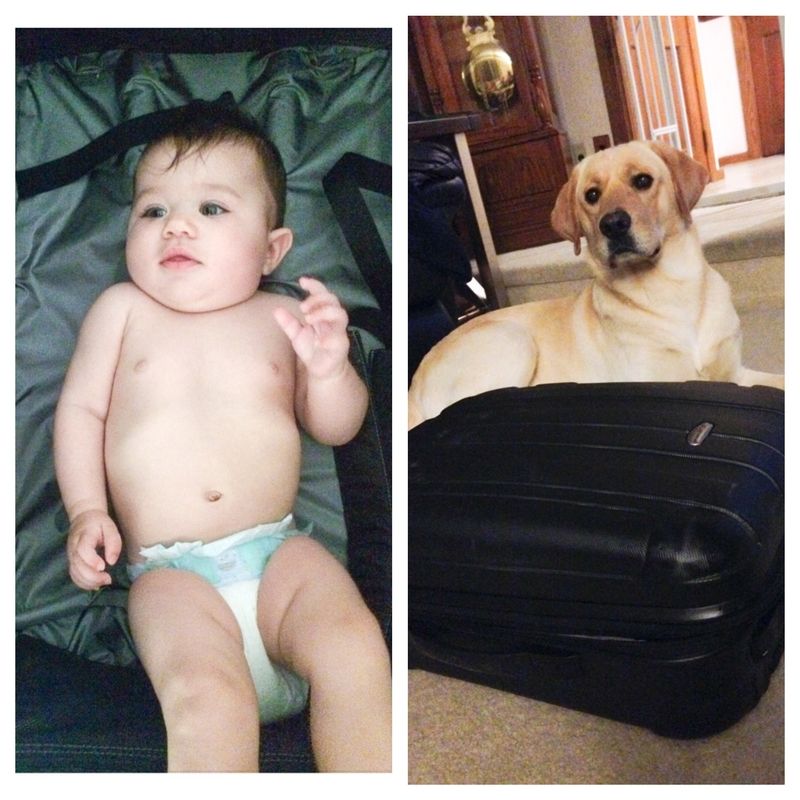 ***b-t-dubbs, a mixture of hydrogen peroxide and Dawn dish soap gets any stain off clothes, well at least dried wine on cotton. It's a lifesaver.
I had a minor meltdown where I through all of my items I knew I wanted to take on the floor because decided what you are going to wear before you even get there is damn near impossible. Vacations cause so much stress, just to relieve it once you are living it up in another exotic place, in my case, Italy. But I managed to take the time to perfectly position my belongings for an Insta pic because that's what bloggers do I guess, and I succumbed to the blogger pressure.
All week, I was checking my waste line to make sure I'll look somewhat attractive in a bathing suit because I've been in my bathing suit once this summer, and I was with only Jake. And of course, I feel more bloated the day before I leave. So much for that "diet"... or lack there of.
Regardless, I'm going to eat my face off, drink wine, spend time with family some of whom I've never met, and see where my grandmother grew up. There is nothing more memorable than that. Let's hope I don't come back to Rhode Island looking like a tomato— red and plump.
With my plane leaving in under 12 hours, I still have some packing to do. Shit.
Arrivederci !