Remember how easy we had it when we were younger? I am talking about grade school young. When Valentine's Day meant a day of arts and crafts, heart shaped candy and sending love notes as a secret admirer. When asking your crush to be your girlfriend/boyfriend through the classic "will you go out with me: circle yes or no" note that every single one of us has written or received at least once. Simplicity at its finest. If you want something, just be blunt and ask (or write a note that looked like Saint Valentine threw up on).
Nowadays, 20-something-year-olds are faced with this once uncomplicated form of sharing your affection to this confusing and awkward moment that comes when you and your significant other want to become exclusive. It got me thinking...how did your last boyfriend or girlfriend ask you to be in a relationship?
Here is my story with my current boyfriend:
When Jake and I wanted to make it official, it was SO awkward (sorry Jake) because he asked me on a daytime sushi date over a tuna avocado roll and when "will you be my girlfriend" came out of his mouth, all I could think of was the infamous note as a child because those five words have a juvenile connotation, don't you think? Even though he asked the question as bluntly as he could, all I could picture is a 10-year-old Jake smiling at me from across the room with a gas station red carnation in his hand while he watches me contemplate my answer. He sure was a cutie as a kid. Well it worked...so here we are five-plus year later.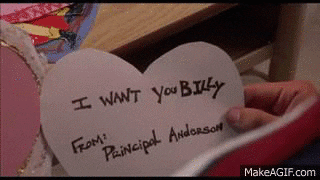 I asked a bunch of people on their past experiences with this very question and the responses I got were very scattered and rather amusing.
"He made it Facebook official so I stuck with it"
"He knocked me up"
"He asked me if I was seeing anyone else"
"He took me on a romantic date and said 'will you be my girlfriend'"
"My side chick became my main chick and told her not to get psycho" (I'm not making this shit up)
"He asked me in a text message if we were official"
"We had a super awkward conversation about what we wanted out of 'us'"
But mostly, the responses were "I just assumed."
I assumed? That's ridiculous. I need answers. I won't just sit around and assume the guy I am dating isn't seeing anyone else...ain't nobody got time for that.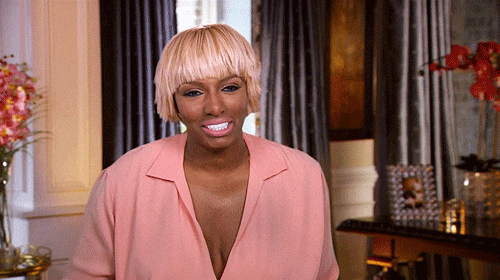 Two weeks in, I need an answer bro.
Oh how things have changed. Eventually all of the singles who are moping around because it's Valentine's Day will have to endeavor this awkward dilemma. There needs to be a revival of the "will you be my girlfriend" note because there doesn't seem to be a better solution. Our 10-year-old selves may have been smarter than you think.
So, how did your last relationship ask you to be exclusive?